New Models Being Released All the Time!
"ARCHITECTURE with sauce" crafting models lets you build well-known buildings from all over the world at home. All you need is a printer and some creativity. Download your desired building in PDF format and print it out. Add some decoration by painting on the crafting set and enhanced it in a wide variety of ways.
The slogan of the crafting models is simple: "We deliver the architecture, you deliver the sauce."
After the handicrafts are finished, you can take a photo of your work of art and upload it for display in the artwork gallery. The editorial team sifts through everything and publishes the best results at regular intervals. Have fun tinkering!
The public advertising for the crafting models will take place soon in cooperation with well-known media and supporters. Several well-known building owners support the tinker kits as a branding partner. In addition, the handicraft templates will appear on the official websites and in shops of numerous world-famous buildings and companies and thus help each other to become more visible.
First Crafting Model Available
We began to release the first Munich crafting kit by selecting the stadium of the FC Bayern soccer club. Soon there will be more crafting models about Munich. Stay informed when we release more!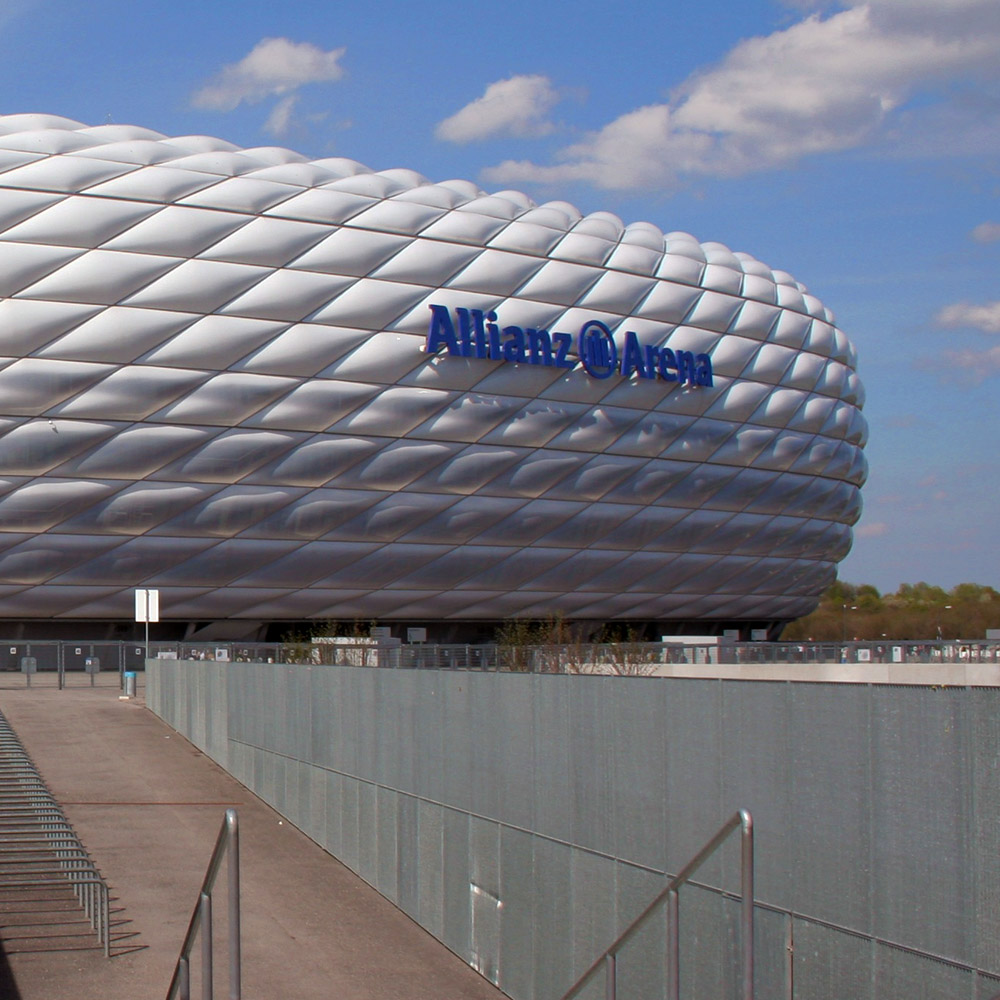 Allianz Arena
The Allianz Arena is the official soccer stadium of FC Bayern Munich. The stadium was opened in 2005 and can accommodate around 75,000 people at national games. The Allianz Arena has a striking facade that can be illuminated from the inside.
The creation of the crafting set was made possible by 3dbuildings.
Many Great Buildings
Can Soon Be Modeled
Our team of graphic artists is working on creating more building models for you. During this process several landmark buildings will be released. Among them skyscrapers as the Willis Tower.
Are you missing any specific building? Let us know!